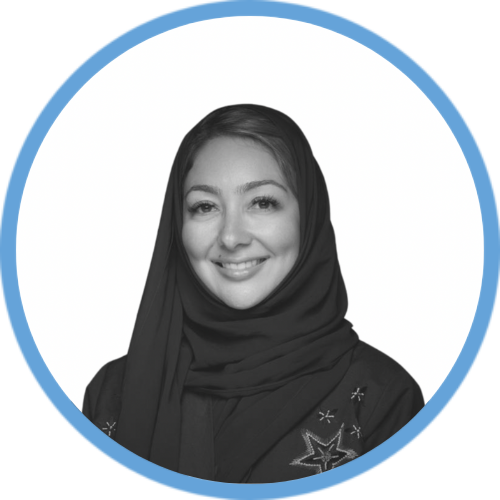 Basma Abubakr Khoja, PhD, is specialized in the field of Family Business and Entrepreneurship, combining her extensive educational background with practical experience. She earned her master's degree in Entrepreneurship in Applied Technologies from the University of South Florida in the United States. Subsequently, Dr. Khoja pursued her doctoral studies, earning her PhD in Family Business and Entrepreneurship from Worcester Polytechnic Institute, also in the United States. She currently serves as an Assistant Professor in the Business Administration Department at King Abdul-Aziz University, located in Jeddah, Saudi Arabia. Dr. Khoja's immersion in the world of family businesses began during her undergraduate years when her father initiated a healthcare sector venture. In this endeavor, Dr. Khoja and her siblings were actively involved in every facet of the startup process. Her hands-on experience continued as she played a role in the operational and managerial aspects of the business after its inception in 2017. She also served as a board member for several years, affording her an insider's perspective into the challenges and opportunities faced by such enterprises. This practical foundation enriches her academic insights and positions her as a relatable and insightful academic resource in the field.

Throughout her academic career, Dr. Khoja has been dedicated to guiding and mentoring students, particularly in the realm of Women's inclusion in Family Businesses, helping them craft their thesis projects. Her instructional portfolio extends to courses such as Negotiations, Entrepreneurship, Management of Organizations, and Conflict Resolution. Additionally, she holds the esteemed position of Quality Assurance Officer for the PhD program at her institution, showcasing her commitment to academic excellence. One of Basma's significant academic achievements is her impactful PhD dissertation, which explored a critical aspect of Saudi family businesses: the intricate interplay between family influence and entrepreneurial passion. Her research underscores her unwavering commitment to unraveling the unique intricacies that shape family enterprises within the Saudi Arabian context.

She has also presented her research findings on family business topics, with a particular focus on Saudi Arabia, at prestigious international conferences including FERC, where she presented a paper on Founder Identity and Family Firms, as well as WAM, where she discussed Religion and values in family firms. She is an active member of esteemed organizations such as the Family Firm Institute and the Family Business Network, further highlighting her dedication to advancing the field of family business research and practice.