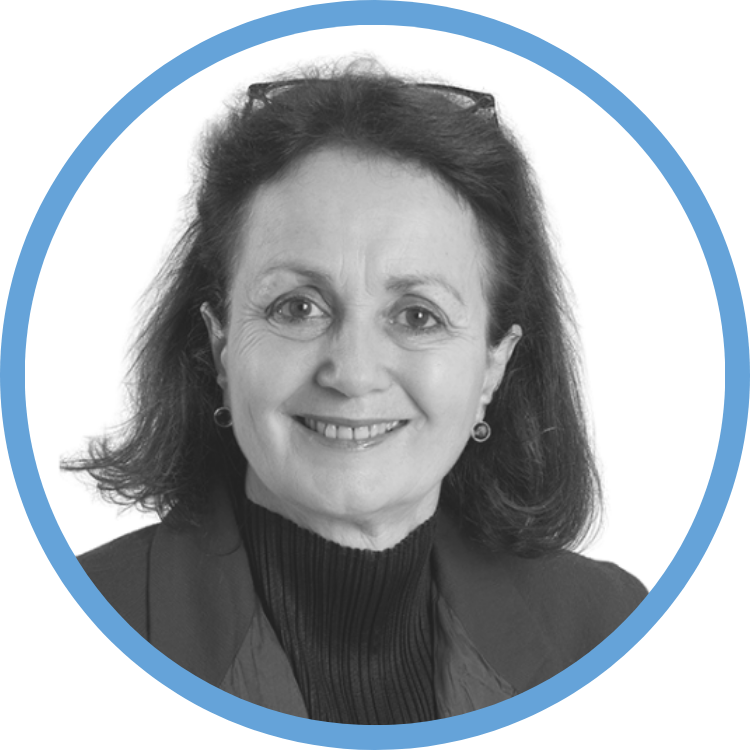 Karin May has accompanied well-known large and medium-sized family businesses in Germany, Austria and Switzerland over the last fifteen years. Her focus was on co-creating family charters together with the family members as well as on mediation when there were conflicts between family members. Due to her dual qualification in legal and systemic questions, Karin concentrates on facilitating orientation and decision-making processes, both in finding solutions to conflicts and in assisting the business-owning family developing concepts. Throughout the process the family members also learn a lot about their interaction in the family and how to improve communication.

Karin is also working as a coach for single members of family businesses helping them to find their role in the group of shareholders or as a managing partner. Another focus in this context is working with (young) women who want to fulfil their own aspirations to combine family and career.

From 2011 to 2013, Karin was Managing Director of the INTES Family Business Academy. For years, she helped shape important events such as the F.B.N. World Conference in Berlin in 2007 and the Business Owner Success Forum during which an award was presented to the "Family Business Owner of the Year". Beyond her core work she is also a member of the Ashoka Support Network where she provides coaching to different social entrepreneurs.

Karin married into a German family business in the food and drinks producing industry. During this time her husband Prof. Dr. Peter May, his three brothers and three cousins were in the succession process. When Peter, with whom she has four children, left the family business, he founded the companies INTES Family Business Consulting and INTES Family Business Academy. Karin supported the development of these companies in various projects over many years before she herself took on an active role in management and consulting at INTES. Now Karin is partner at Peter May Family Business Consulting.

Karin is a lawyer, mediator and coach. She got her first state examination in law at Universität zu Köln, Germany, and – after her legal clerkship – her second state examination in law in Stuttgart, Germany. She also holds a Master in Mediation from Fernuniversität Hagen and earned a degree as a Systemic Coach at APF, Cologne.